Noo Yoo was established in 2016 following a passion to supply quality cosmetics that make a difference.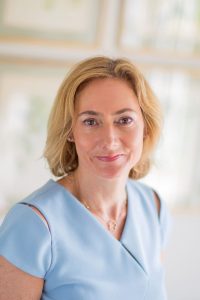 The business is owned and managed by Helen Bingham.  After becoming disillusioned buying over the counter products that did not match up to their claims, Helen set about finding well researched scientific products that achieve fantastic results for her clients. Her mission is to ensure that your home skincare plan achieves positive changes in your skin and achieves the results you are looking for.
Noo Yoo provides a bespoke skincare service. It begins with a one to one skin analysis and consultation leading to a tailored skincare plan based on the desired goals of each individual. This can be face to face with electronic skin analysis, over the phone or by email correspondence.  Typically the plan may consist of a combination of topical products to repair and protect the skin, dietary supplements to feed the skin from within, lifestyle guidance and skincare make-up to finish your new look. It is a results driven approach and clients are encouraged to regularly review their results and to set new goals.
Noo Yoo is an authorised stockist of Environ, Jane Iredale and the Advanced Nutrition Programme.
The recommended cosmeceutical products are suitable for all ages and genders from 6 months plus and include solutions for all skin types and concerns including:
Sensitivity, irritation, shaving rash
Signs of ageing – lines, wrinkles, loss of elasticity
Congested, oily and problematic skin including Acne and Rosacea
Enlarged pores, blackheads, ingrowing hairs, Keratosis Pilaris and Milia
Dry skin including, Eczema and Psoriasis
Scarring, stretch marks, burns, thick or rough textured skin
Sun-damage, redness and pigmentation
All recommended products are professional brands using Vegan and Organic ingredients where possible. They work in synergy with each other using cell recognisable formulations.
Due to the active nature of the ingredients within the Environ range, a consultation is required to establish the correct products for your skin.
Advanced Nutrition Programme products are not intended to diagnose, treat, cure or prevent any disease.
Full foundation matching service, make-up advice and workshops are all available to complement your skincare.
To begin your journey to beautiful skin for a lifetime, please book an appointment by contacting Helen Bingham BSC(Hons) Biomedical Sciences MBA at [email protected] or call 07788 744222