Environ Cosmetic Roll CIT and Electro-sonic DF Mobile Device are currently on offer to help you optimise your results.  During lockdown, focus on your skin and maximise the effectiveness of the active ingredients in your products.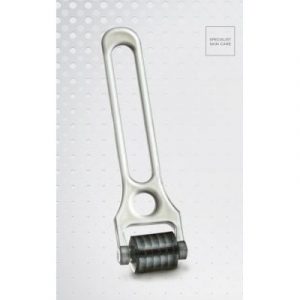 A Cosmetic Roll CIT is used in the evening.  By rolling micro-needles over your skin, you create tiny channels enabling active molecules to penetrate the horny layer into the deeper layers of the epidermis upto 10,000-fold.  In turn, this means more collagen can be made which helps to restore skin tightness, speed up the reduction of pigmented marks, thicken thin skin, smooth fine lines and soften scars.
Using an Electro-sonic DF Mobile Device virtually brings the salon to your home.  Using it regularly will lead to better results and skin maintenance.  Using sound waves to cause cavitation channels and electric current to pulse molecules, the DF Mobile stimulates the skin to allow for significantly higher concentrations of active molecules from Environ serums to penetrate 400% deeper below the epidermis into the dermis. The blood stream is here and this is where collagen and skin cells are generated. This results in smoother, tighter, less pigmented skin.  Areas to target include frownlines, forehead, between brows, smile lines, wrinkles around the eyes, upper lip lines, under chin area, under arms and thighs and buttocks.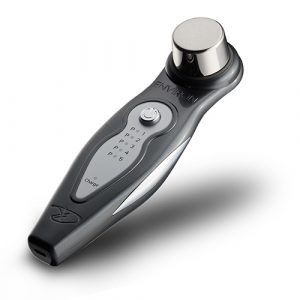 Serums to use with the Electro-sonic DF Mobile Device: Peptide Enriched Frown Serum, Concentrated Retinol 1-3, Vita-Enriched Colostrum Gel, Mela-Fade Serum A&B, Tri-Peptide Complex+ Avance Elixir, HA Intensive Hydrating Serum and Body Profile.https://www.nooyoo.uk/special-offers/